Endorsement: Donna Pearl Cotterell endorses David O'Keefe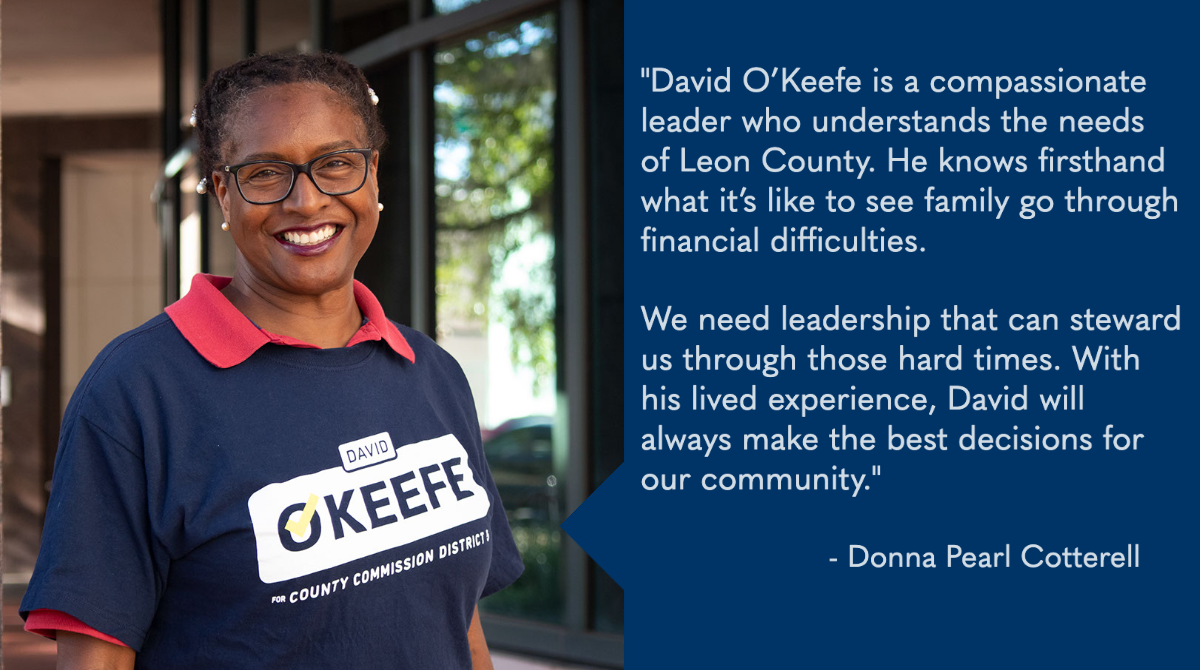 "David O'Keefe is a compassionate leader who understands the needs of Leon County. He knows firsthand what it's like to see family go through financial difficulties.
We need leadership that can steward us through those hard times. With his lived experience, David will always make the best decisions for our community."
Donna Pearl Cotterell