UPDATE: Say No To Doak Press Conference
News:
Democrat - NAACP joins with Koch-funded Americans for Prosperity to rail against Blueprint deal for Doak
WCTV - Tallahassee NAACP, Leon County Democratic Party host press conference opposing Doak funding
FloridaPolitics - Tallahassee political groups, officials unite in opposing FSU stadium funding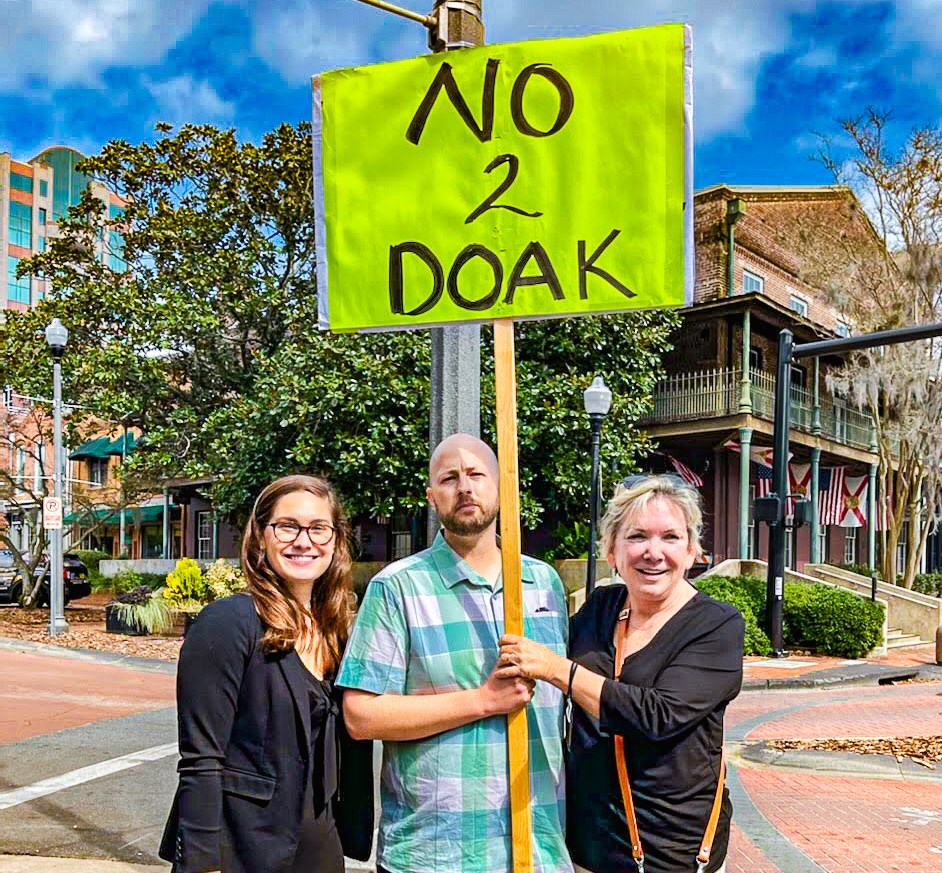 Statement:
The people of Tallahassee are making it clear — giving FSU $27 million of our Blueprint money for a stadium is wrong! Many of our neighbors struggle to get by and the same long-standing problems continue to plague our community. We have the resources to make life better, but we must put that before stadium handouts!
FSU and Tallahassee have a special relationship that benefits our community. Like in any relationship, sometimes you have to say no. Spending $27 million on a stadium is wrong for Tallahassee, and we are saying no to this request from FSU. We can say no to this request and still have a beneficial relationship with FSU.
Commissioners Brian Welch, Kristin Dozier, Jeremy Matlow, Jack Porter, and Rick Minor deserve credit for voting against the request. At the December Blueprint meeting it appeared approval was a done deal. Then Commissioner Dozier pulled out all the stops using procedural moves to give us one last chance to vote this down in February. That kind of dedication and attention to detail is exactly what our community deserves.
When Commissioners ignore the people's will, they tear at the fabric of public trust in government. We need to elect leaders who will serve the people first and spend our precious resources on improving life for our people. As your Commissioner, I will always put the needs of our neighborhoods first when deciding how to spend taxpayer money!
Serving the people always,
David O'Keefe, CPA
#PuttingPeopleFirst
Get email updates on our campaign to bring progress to Tallahassee-Leon County!